Hear What Our Friends Have To Say...

"Mark and the Two Wheels team have done an incredible job! They have helped increase our organic traffic to our Wittenberg MS in Analytics page, which increased the amount of inquires regarding the program. We have worked with others with low to no results! Highly recommended." – Maria Glassmeyer-Pabon – Graduate Marketing and Admissions Coordinator, Wittenberg School of Graduate & Professional Studies

"Mark was instrumental in helping The Mobile Majority construct the strategy for and execute against an inbound marketing plan that generated (and continues to generate) hundreds of B2B leads for our organization. His efforts and those of his team allowed us to rank organically in the top five results for dozens of keywords… and #1 for a handful of the most crucial (and competitive) phrases in our industry.
Mark is not only technically gifted in SEO and PPC, but he also understands the human component – putting himself in the shoes of the users that will be interacting with the pages he constructs. The end result: an inbound program that works. I highly recommend Mark and Two Wheels Marketing for any business serious about making their online footprint felt." – Matthew Russo – COO at Gimbal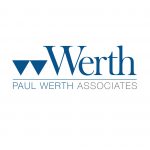 "The team at TWO WHEELS MARKETING are fantastic. Strategic, knowledgeable and so easy to work with. They have delivered every ask in full and on time. I look forward to working with their team on projects to come and would recommend them to anyone!"
– Mac Joseph – SVP of Marketing, Paul Werth & Associates

"Mark has helped transformed our online marketing on a number of levels. He's knowledgeable, responsive, & fair. Highly recommended, looking forward to a long standing partnership!"
– Joel Furno – Founder & President, Citrin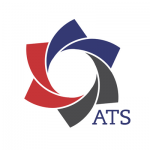 "We rely on Two Wheels Marketing to steward our SEO, PPC Campaign Management and Web Analytics. They serve an important role in helping us establish and maintain new and existing customer relationships. They will take the time to understand your products and services, and how best to navigate the challenges of the marketplace in which you operate. As a aviation company with a growing international customer base, this type of top to bottom commitment is a perfect fit for us." – Chris Carson, CEO Airforce Turbine Service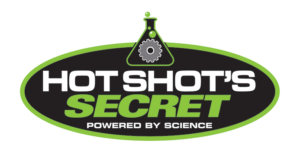 "As a result of their Google Adwords efforts, we have seen dramatic increases in a four month period. Visitor sessions have increased 45.7%, pageviews are up 46.44% and revenue is up 42%. If you're serious about doing something to take your site and ecommerce to the next level, I highly recommend Mark and Two Wheels Marketing!" – Jim Kamnikar – Director of Business Development, Lubrication Specialties Inc.

"I have had the pleasure of working with Mark and the Two Wheels Marketing team on several occasions – most recently for establishing Assurex Global's social media program. Mark and his team were very thorough and professional in all phases of the project – initial discovery; planning; execution/oversight; and measurement. In addition, his team is doing an excellent job in coaching/supporting our staff as they have assumed the hands on execution tasks. Prior to this engagement, I also worked with Mark on several SEO and SEM projects and would whole heartedly recommend his group to anyone seeking outsourced digital marketing service." – Michael Sapienza, VP Marketing & Communication, Assurex Global
"I have and I will continue to recommend Two Wheels Marketing to my dental friends and colleagues. I had not dipped my toe into any marketing prior to my experience with them. The process is very easy and has doubled our new patients per month". – Dr. David Daniel – Owner, Slate Run Dental

"Mark's knowledge and execution of SEO, PPC and social media strategy has been an integral part of nChannel's marketing activity for the last 3 years. After quickly learning our industry and studying our competitors, Mark optimized our keyword campaigns, resulting in consistent traffic growth every month he's been with us. Meanwhile he's provided guidance on content and page design to maximize organic growth, referrals and conversions. Through his detailed weekly analysis, we are able to measure our success (measured in lead volume) and find new opportunities for growth. With is SEO expertise, business acumen, creative marketing skills, professionalism and just overall great personality, Mark is a rare talent in Central Ohio" – Shilpa Marano – Chief Marketing Officer, nChannel

"As an IT solutions reseller with a major presence online, we had fair penetration into organic search but realized that we needed additional outside support to help plan for future growth. Two Wheels Marketing was able to come in and identify structural and strategic improvements from an SEO standpoint to help index more of our pages, assist with duplicate content issues, provide overall site architecture improvements and on-page adjustments to help better target core product keywords in the search engines. As a result of his efforts and collaboration with our development team, our organic search traffic saw meaningful improvements over the previous time periods. When making recommendations or implementing strategies, Mark and his team look at the entire picture, not just one aspect of your business. I would recommend Two Wheels for general SEO and online marketing consulting." – Medwin Dayan, CEO PCNation.com
"Mark is a highly responsive and detail-oriented professional who has helped our firm greatly during our growth phase." – Brandon Ruiz – Hennig Ruiz Law Firm

"Mark has not only executed our SEO/SEM strategy, he basically developed. As a startup, we all wear multiple hats and operate on gut instinct and Mark just jumped right in and made an impact day one. He not only executes but he communicates results effectively. He does not need day-to-day management and is one of the most effective consultants I have ever come across." – Patrick Murphy – CEO BrandThunder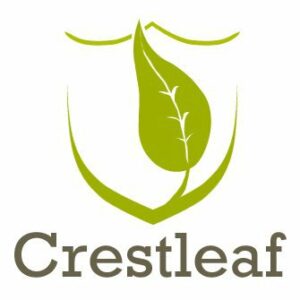 "SEO is a critical marketing channel which has driven numerous opportunities for our business.  Two Wheels Marketing has consistently created high quality content and led social media and outreach efforts that have helped our company attract new customers.  Their marketing efforts have also sparked the interest of others and directly resulted in positive inbound inquiries from several major players in our highly competitive space.  SEO is a long game and it's often difficult to attribute credit to this channel.  However, Two Wheels Marketing has more than delivered for us.  I would highly recommend working with Mark and his team."   – Ryan Mapes – CEO of Crestleaf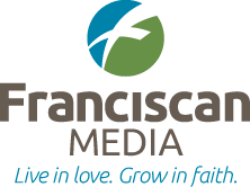 In our continuing work with Mark and Two Wheels Marketing we have seen impressive results from his wisdom and innovations in digital marketing. He has relentlessly pursued new customers, always mindful of improving our cost of acquisition.
Franciscan Media has been around since 1893. Survival for this long can be attributed to the organization's continued relevance and willingness to adapt to change. Mark and Two Wheels Marketing have been a big help, bringing us to a new online audience through PPC search and display.
I would highly recommend Mark for his professionalism, attention to detail, and responsiveness. But, what truly sets him apart is his focus on our goals above all else. – Ray Taylor, Director of Sales, Marketing & Customer Experience – Franciscan Media


Two Wheels created an SEO assessment/report for our company 3 years ago that was instrumental in helping our organic traffic grow tremendously. They have been such a great tool during our work with SEO and Pay Per Click. I highly recommend Mark & Two Wheels Marketing if your company is interested in digital marketing. – Amanda Roehrenbeck – Social Media Director – Sports Imports

"Mark and the Two Wheels Marketing team helped our professional organization develop and implement a full scale social media campaign from basically the ground up.  Over the course of the first year, the Two Wheels team helped increase our Twitter following from basically 0 to well over 500, helping us reach over 400K users, including regular mentions from highly authoritative accounts in Columbus. We saw similar gains in our Facebook account and increased activity in our LinkedIn page and group. More importantly, the Two Wheels team helped increase exposure for our monthly events both organically and through Paid Social – providing additional exposure for our corporate sponsors.
Mark and the team were very professional, responsive, and made it easy for our organization understand the benefits of an active social media presence for our goals. I, and our team, would highly recommend Two Wheels Marketing for any digital and social media initiatives." – Nichole Glenn – Chapter Executive – Association for Corporate Growth
"Two Wheels Marketing aided us in a pivotal time in our startup. They were able to balance our cost concerns with our need to drive our customer base and offered input and directional guidance. We definitely can attribute a great amount of our success to Mark and Two Wheels Marketing. Thank you!" – Brooke Kimbrough – Owner, Roots Surrogacy

"I've been so impressed by the work that Mark has done with my client to manage and expand our paid search media efforts. He was quickly and affordably able to optimize our spend and drive leads. Results within 1 month. I would definitely recommend Mark (and Two Wheels Marketing) to other businesses looking for results in digital media." – Sally Schriner, President Schriner Growth Partners & Venture Partner at JumpStart Inc.

"It didn't take long for Mark to grasp our business and be able to optimize our lead flow.  We are consistently receiving high quality leads that are helping to build our deal pipeline at reasonable costs." – Wendy Jarchow, Chief Investment Officer – River SaaS Capital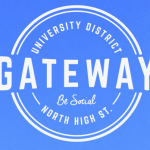 "In the past year Two Wheels has really opened up our company's eyes to the power of digital marketing. Mark and his team were able to grow our audience on Facebook and drive traffic to our website like we had never experienced before. If you are on the fence about rolling out a digital plan for your business, don't hesitate to onboard Two Wheels." – Kate Schroeder, Steiner & Associates (Gateway)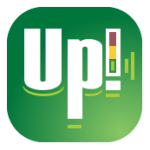 "Mark and Two Wheels Marketing helped our start up with our paid search strategy, and executed our plan. We were very pleased with the results and would recommend Mark and his team." – David Rhodes, Director of Sales and Customer Success, The Up App

"I've worked with Mark for a year or so and his work has had a great impact on my business. He is able to drive leads/web traffic at a reasonable cost. Thank you, Mark and Two Wheels Marketing!" – Kenneth Kline, Owner at The Law Offices of Kenneth R. Kline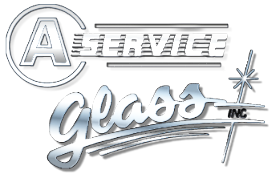 "Mark and his team have done top notch work for my company A Service Glass. His thorough research has led to great organic leads. In our business it is important to get the consumer as they need help. Our search results have improved greatly! We have worked with others with low to no results! Highly recommended." – Kevin Steidel, A Service Glass Company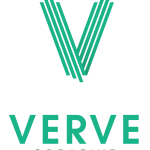 "Consummate professionals and true masters of their craft, Two Wheels Marketing can run google and social ads with precise execution. They have created a great deal of business growth and increased revenue through their work and I look forward to working with them into the future." – Brooke Wojdynski – Founder, Verve Creative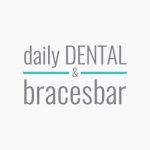 Would DEFINITELY recommend Two Wheels Marketing to everyone. Mark is awesome and very knowledgeable. We already see results! -Jessica Senser – COO, Daily Dental &
Braces Bar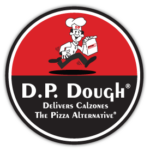 "Mark has been a great asset to our online marketing efforts and a supremely responsive and consistent vendor for our web-based advertising and marketing efforts. His suggestions and consultations we're easy to understand and actionable and his work on our behalf helped us grow our web traffic and lead rates by double-digits consistently month-over-month. He is a highly recommended resource for creating value and return on any investment in building a digital presence that matters." – Tristan Kinsley – VP of Development at D.P. Dough
"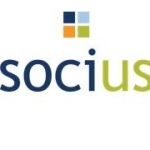 SEO consultants are a dime a dozen – most will cover the basics, but Mark is different. In our first year, we averaged 45 inbound leads each month without relying on additional paid lead gen programs. Mark focuses on getting your web pages optimized first, but quickly moves on to creating new opportunities for content placement with complimentary sites. Mark's plans drive results. He's an excellent writer and can quickly take on content development when needed." – Lisa Steinhart – Business Development Director at Socius
"Simply put, Mark ROCKS! He was super helpful in auditing our SEO efforts and ensuring significant improvements via his recommendations. He also helped us setup and manage our PPC campaigns and the reporting behind it all. Very efficient, very insightful and a great partner! I would absolutely work with Mark again and have recommended him to others." – Matt Armstead, Founders Factory

"Mark is an outstanding contributor to a team bringing strategic vision to SEO, SEM and online marketing, and then distills that vision into actionable steps. Results are measured, improved and re-implemented. There is always a quantifiable ROI to the contribution Mark makes – a tremendous asset to have." – Kevin Dwinnell – Product & Marketing Strategy at Taivara
"I would recommend Mark to anyone. He is 100% focused on results that matter to a business. He understands the online universe extremely well and if he isn't familiar with something he takes the time to learn it. He did not feel like a consultant. Instead, he felt like a true member of my team. He was focused on getting the job done right vs. doing the job in the time he allotted. He was always professional and delivered everything on time or early." – Adam Goldberg – CEO of Offers By Me
"Mark Subel is a search engine optimization guru. I enlisted Mark's help for my law firm's website, which was new at the time. By following the detailed instructions that Mark set out for me, I was able to climb from obscurity to the first page of Google rankings for all of the search terms I was targeting. In addition to being highly skilled, Mark is responsive and great to work with. I enthusiastically recommend him!" – Matt Crumpton, Managing Partner Crumpton Law LLC