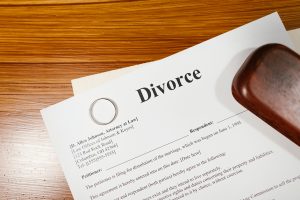 Two Wheels Marketing was approached by a family law firm in Columbus Ohio to assist in driving more traffic and leads. They had a nice new website, a great reputation in town, regular guest appearances on local TV stations, but they just weren't generating many leads through their website. The family law firm handles a number of divorce cases including areas of child custody, child support, dissolution and more. Our team met with the firm to discuss PPC marketing as a way to generate new leads rather quickly and within their budget goals.
Our team worked on the following strategies:
We created a custom landing page to focus their messaging on the core elements people wanted to know immediately about the firm as well as showcasing their experience and accolades. This firm had won numerous awards over the years and was a regular on a popular local TV station, but this information was not showcased anywhere on their site where someone could find it easily!
We developed a succinct contact form so potential clients could quickly enter their information for a follow up consultation.
Made sure the landing page was mobile friendly, quick to load, and provided people the ability to call directly into the office via a "click to call" button from their mobile device. (Their existing site was not very mobile friendly, so it was difficult for people to scroll and contact them).
We conducted keyword and competitor research on the top keywords being used by individuals looking for family law firms, divorce attorneys, child custody attorneys, and many related queries – and then created our PPC campaigns with associated ads to help drive more traffic and leads to the client's website.

In the first 6 months:
Total monthly traffic to the website increased 43% compared to the previous time period.
PPC campaigns helped generate over 150 leads from phone calls and form submissions at a CPA within their budget.
Most importantly – The firm increased the number of clients and cases they took on, derived from the PPC campaigns.