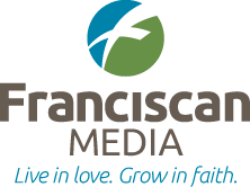 St. Anthony Messenger is one of the best-selling Catholic magazines in the world, published each month by the Franciscan Friars of St. John the Baptist Province, Cincinnati, Ohio. Literature from this organization dates back to 1893! Pretty amazing.
The parent company, Franciscan Media, approached Two Wheels Marketing about opportunities in the digital space to expand their distribution and acquire more magazine subscribers. They had been successful generating new subscribers through direct mail, but were looking to expand into the digital space to attract an additional audience.
Two Wheels Marketing conducted keyword research and a competitive analysis to determine popular search phrases and websites to target Franciscan Media's core audience. A full-scale paid search (PPC) campaign was deployed with both search and display campaigns with the goal of attracting new subscribers for St. Anthony Messenger.
In the first 3 Months, Two Wheels Marketing:
Generated 228 new paying magazine subscribers
Delivered 96 new customers to their "free trial" offer

As a result of Two Wheels Marketing's efforts, Franciscan Media shifted additional budget to the digital marketing campaigns to continue to grow subscriptions from online initiatives.

In our continuing work with Mark and Two Wheels Marketing we have seen impressive results from his wisdom and innovations in digital marketing. He has relentlessly pursued new customers, always mindful of improving our cost of acquisition.

Franciscan Media has been around since 1893. Survival for this long can be attributed to the organization's continued relevance and willingness to adapt to change. Mark and Two Wheels Marketing have been a big help, bringing us to a new online audience through PPC search and display.

I would highly recommend Mark for his professionalism, attention to detail, and responsiveness. But, what truly sets him apart is his focus on our goals above all else. – Ray Taylor, Director of Sales, Marketing & Customer Experience – Franciscan Media