PPC Lead Gen Fails

If you're spending money on PPC (or paid social), you could be making common mistakes that are costing you thousands of dollars each year.
Most of our clients come to us to help them generate more leads or more sales for their business, and one of the most effective ways to do that is through PPC campaigns – particularly Google Ads and Microsoft Bing Ads. A person "actively" searching for your product or service has already prequalified themselves as a potential client/customer and having an engaging ad directing them to your website is an effective and quick way to generate more leads.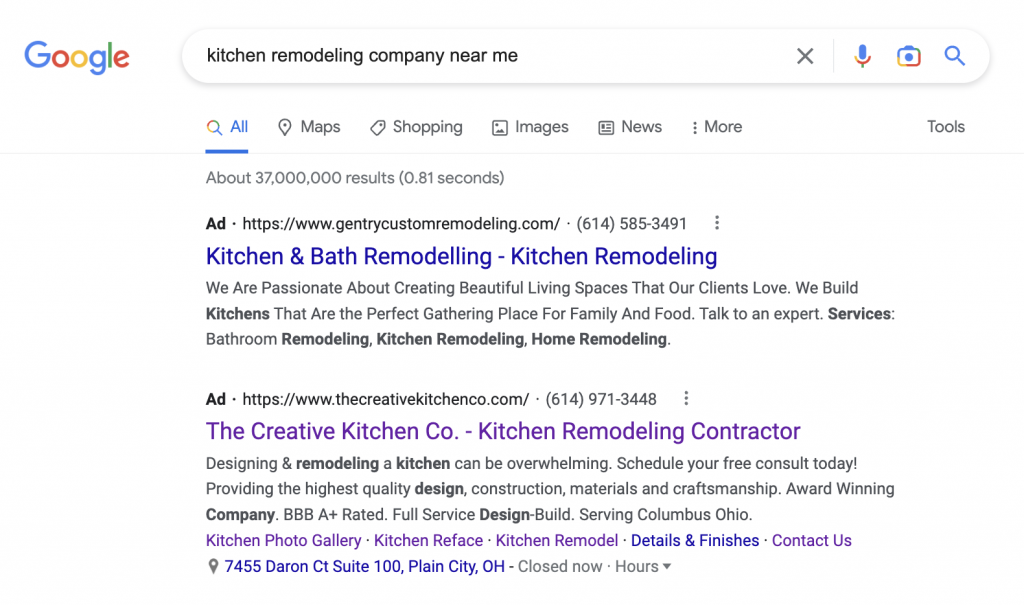 Our team are experts at developing the strategies and campaigns to deliver that targeted and quality traffic to your website, but just driving traffic from our Google Ads to your website is not enough to convert a lead into a qualified lead and into a new client/customer.
PPC Led Gen Campaigns Need to Have:
A good website experience that helps convey their unique selling proposition and how they can help their customers
Clear actionable steps for someone to take once they get to their website.
An internal sales process designed to capture and close leads
Even if you can convert someone into a lead from your website, your sales team or sales intake process has to also be very good to help close those leads.
Having run many PPC Lead Generation (Lead Gen) campaigns over the years, we've learned what works well and what doesn't work well in converting those website visitors into leads, and then converting those leads into new clients/customers.
Here are a few PPC Lead Gen fails and things your company should NOT do during the lead gen process.
Landing Page Lead Gen Fails
Your website or landing page (where you send the paid traffic to when they click you ad) should be very clean, concise, and provide the prospective visitor with a clear understanding of what you do, how you can help them, and then a clear actionable next step they need to take in order for you to help them.
All too often we take over PPC accounts or consult with clients on poor landing page experiences, which then results in lower conversion rates (less people will call/contact you after clicking on your ads).
Cluttered Page
Sending traffic to a homepage that is cluttered with an overload of information (News articles, blog posts, social media links, etc.) will distract a user from what you want them to do (contact you). If someone is searching for a service you offer, provide them a clean and concise page that quickly shows them your expertise, how you can help them, and a way for them to contact you. Having them surf a page with social media links or links to top blog posts just distracts them from the main goal – for them to contact you.
No Clear Call to Action (CTA)
Make it easy for someone to contact you when they get to your website. Don't have them hunt for your contact information or where to contact you. Instead, have an easy to find phone number or contact button on EVERY page of the website, so no matter what they are reading, they can easily find your contact information. On the example below, the "contact us" buttons are hard to find and the Facebook "follow" button is the button sticking out. There isn't even a phone number to call the business from this homepage.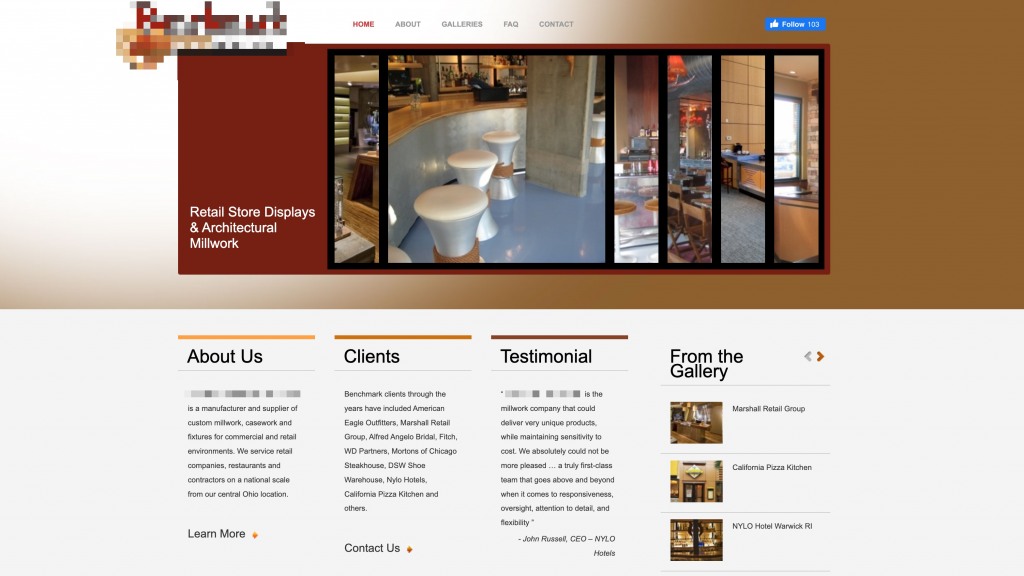 💡 Helpful Tip – Look at your website on mobile. Most people now are searching on mobile devices, but all too often client's websites aren't optimized well for the mobile experience when it comes to lead gen. Have a mobile click to call friendly phone number and/or a contact form that is easy to find and optimized for a mobile device. Nobody wants to pinch and scroll to contact you – make it easy!
💡 Helpful Tip 2 – Consider a "sticky nav" at the top or bottom of the mobile browser, so when your prospective visitor is scrolling, they'll always have the CTA's available for them.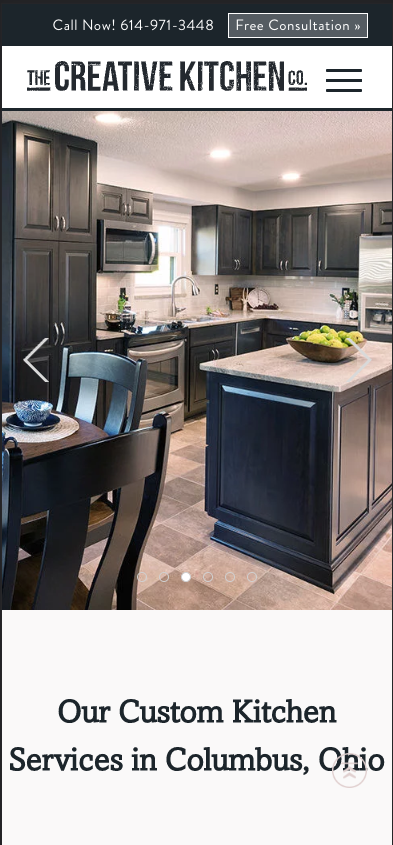 We could go on and on with additional landing page fails that hurt your chances of converting more of those visitors, but let's take it to the next step in the lead generation process – once someone actually contacts you.
Phone Call Lead Gen Fails
Not Answering the Phone
I know this sounds silly, but we've had clients we've audited during the lead generation process who do not have someone answering the phone at all times (at least during business hours) – thus missing out on potential immediate leads.
Someone calling your business after searching for what you do – wants to talk to someone RIGHT AWAY. They don't want to leave a message – they want to get answers to their questions and learn more about your business. We all know that resources can be limited, but all things equal – a business answering their phones during business hours will have a much better chance at closing a lead.
Phone Prompts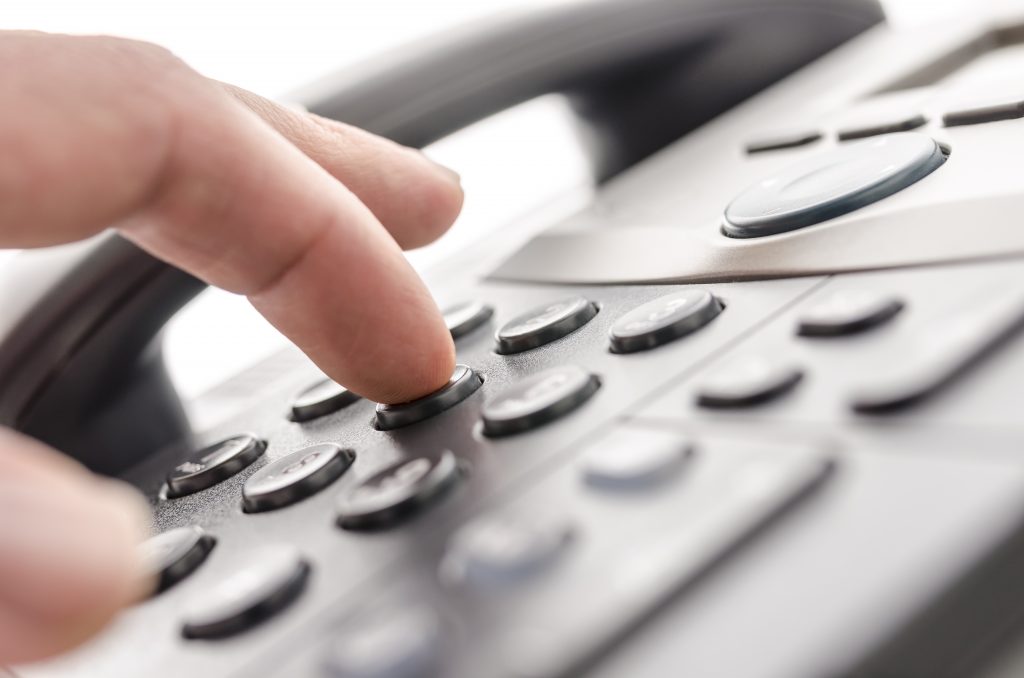 We have heard from clients that having prompts (you know, dial 1 for sales, 2 for existing customers, 3 for billing) helps their internal processes and saves them time. You know what else it can do? Lose leads for your business!
Imagine a person with a dental emergency that calls the dentist after Googling "emergency dentist open near me" and gets a 1-2 minute phone prompt system. Most people are not going to have the patience to wait and they'll hit the back button and go to the next dentist in the search results. This can go for any business though. Think of the last time you called a business for a service and needed to walk through prompts to get to where you wanted to go – would you stick around?
Have the Wrong Person(s) Answering the Call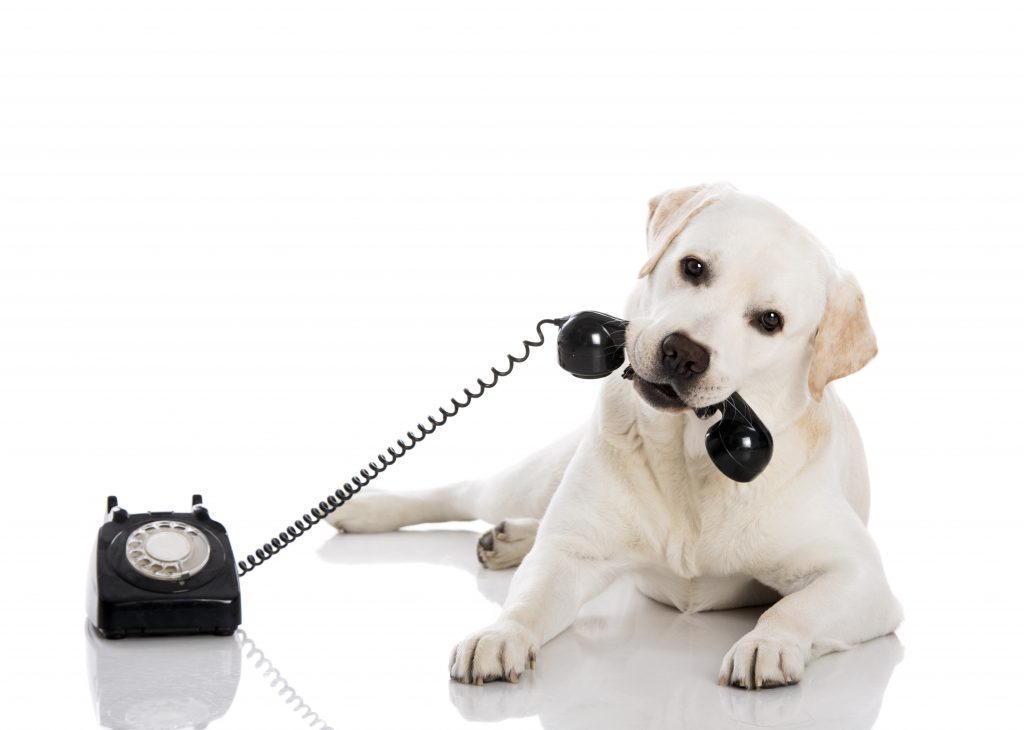 Real Life Story: We had heard from a client that the leads we were sending through PPC advertising were not converting into actual sales. Having gone through our usual checks and balances, we started listening to recordings of sales calls of the leads we had sent through PPC using our call tracking software. In a couple of the calls, the wrong person was answering the phone!
We heard something to the effect of "Um, our sales team is out to lunch, do you want to try to call back in about an hour?" Call back? Do you think that potential new customer called back after that? No, never. If your sales team needs to eat, have them stagger their lunch! Needless to say, we could see why our leads weren't closing. (face palm).
Not Getting Name/Number/Email Immediately
When you're paying to drive people to your website, you don't want to waste money, and once you do get someone that calls, you want to take full advantage of that opportunity. All too often sales folks will wait to grab the prospective customer's name and contact information later in the call and then lose a chance if they drop off.
It's imperative that sales intake teams record name, number and emails as soon as possible to ensure that they have the ability to follow up with those prospective customers later in case there's a dropped call or the client has to get off the phone.
Real Life Story: In one instance, we had a client who's salesperson told the prospective customer that they were booking out their remodeling services 5-6 months down the line and didn't get the customers name/contact information before they hung up. This prospective customer might still be a great lead, but they failed to grab the information, thus losing the potential customer to the wind (and another company!).
Internal PPC Lead Gen Fails
Not Getting Back to Leads ASAP
Often, clients get leads and don't respond to them within a reasonable amount of time. Think about if you were doing research for a local landscaping company and you contacted 3 companies – the first one got back to you within 15 minutes with an overview of their company, how they can help you, common landscaping services with pricing and an offer to come out to your house the next day and provide a free estimate.
One of the other companies followed up with you later that day after work, and the other had someone call you the day after. Those last 2 probably lost out on a new customer simply because they were slow to respond. If you are spending money on generating leads, make sure you are responding to leads quickly.
Not Using Multiple Platforms to Follow-Up with Leads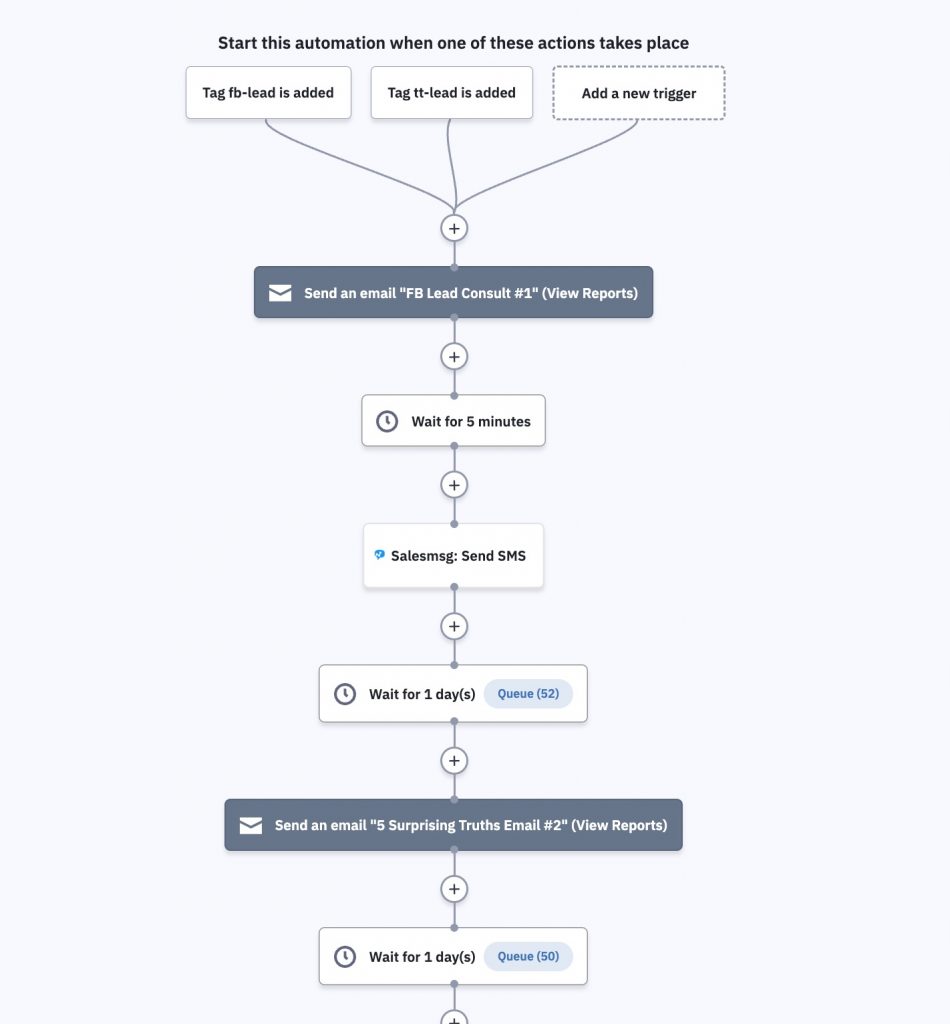 Think about the ways you communicate on a daily basis and which methods of communication you prefer. It can differ by person – some people just like to talk to someone on the phone, it can differ by time of day (if you're at work, you likely don't want to jump on a sales call at 9am in the morning at the start of the company-wide meeting. There are multiple ways to follow up with leads and you should take advantage of each one of them. (Phone, Email & Text)
Don't Forget About Texting! Phone and Email are the most common ways to follow up with leads, but if you're not texting to follow up – you could be wasting a great opportunity to engage with your prospective customers. 90% of people open a text within 3 minutes and response rate on text is 8 times higher than email. (source).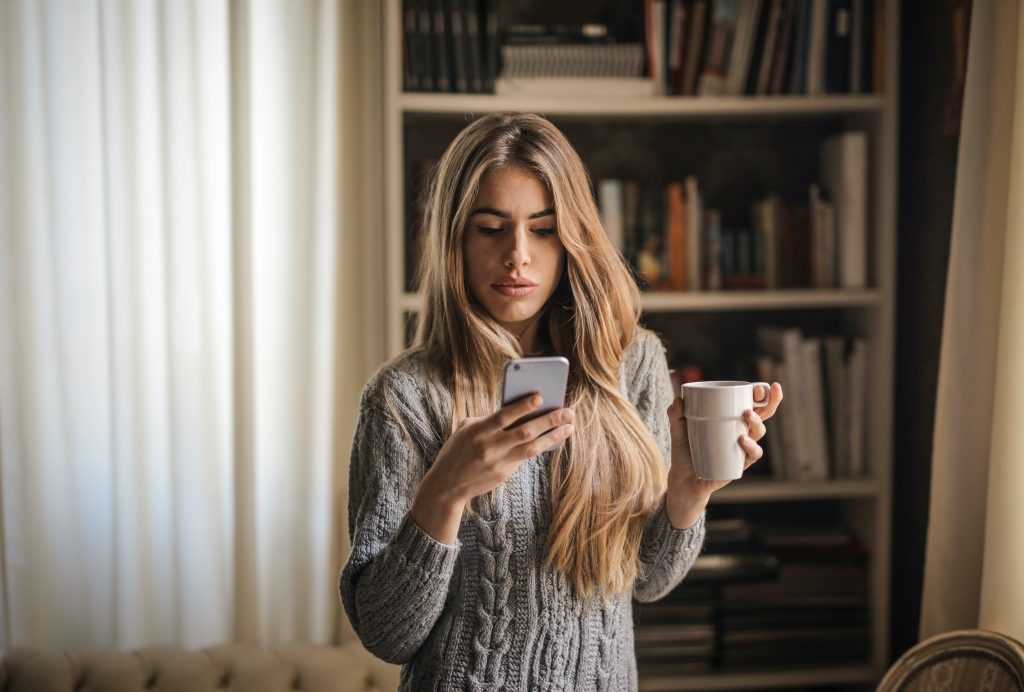 Not Training Your Team On How to Respond to Common Objections
A lead could come in from your PPC campaign and call your sales team directly, but if your client intake specialist or sales team is not armed with GREAT answers to the most common objections customers typically have, they could lose them. Make sure whomever is answering the phones or replying to emails with questions and concerns, has a list of the most common objections along with resourceful and honest answers. If your team is not prepared, they may not do a great job of closing the lead.
Not Scheduling Time to Monitor Your Team
Your sales team or sales intake person(s) are some of the most important people on your team. You can't actually provide your services or do your work if you don't have actual customers to service. But too often companies are not reviewing their team to critique and improve the intake process to better close leads into customers. Make sure your team is continually monitoring the sales intake process to refine and optimize the process to improve close rates. The littlest things could be turning away customers from working with you – and that may likely be on the front lines during the sales intake process.
PPC Lead Generation Conclusion
Successful lead generation campaigns consist of:
Driving targeted traffic to your website
Converting those visitors into leads
Having a sales process to close those leads into new clients/customers
It's not enough to just do 1 or 2 of the 3 well – each step of the lead generation process must be optimized and testing must be done on each step in order to improve and grow your business.
Let us become an extension of your team as we work together to increase traffic to your site and, ultimately, grow your business. Contact us today to start discussing your goals.