PPC (Pay-Per-Click) Marketing or Paid Search Marketing is the process of setting up ads on search engines that drive highly-targeted traffic to your website. When people conduct searches related to your services or products, the ads will show up to target these customers directly. You are charged only when someone "clicks" on your ads, thus "Pay Per Click". The most popular platforms for PPC Marketing are Google Ads (previously Google Adwords) and Bing Ads. PPC Marketing can include paid social advertising like Facebook & Instagram Ads, an increasingly popular way to target your core audience through digital marketing.
Reach the Right Customers, Instantly
Search engines are THE no. 1 place that people head to for information. When PPC ads are set up, they target audiences who have high user intent. So, when a potential customer conducts a search on Google, that person is actively looking for your product or service — and they want it right now! This is far more beneficial than print or television advertising where consumers may not be in the market for your product or service at the time they see your ad.
PPC marketing ensures that your ads show up for the right customers at exactly the right time to drive more quality leads and sales.
Measurable Results
When you work with us, you can easily see how many people saw and clicked on your PPC ads and the number of people taking action; whether it's through phone calls, contact forms, or online sales. This allows you to accurately measure ROI.
Pay Only When Your Ad is Clicked
Pay-Per-Click means exactly that: You only pay when someone clicks on your ad. If a customer sees your ad, but doesn't click, you pay nothing. Hello, free brand awareness!
Control Your Marketing Spend
PPC ads allow you set your own budget to control the amount of money you want to spend. If you can only invest $2,000, Two Wheels will cap the marketing spend at $2,000. Have busy or slow times of the year? We can increase your budget during the busy season and lower investment during slower seasons. It's that easy.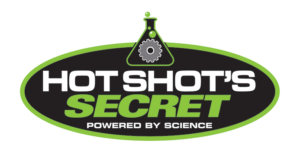 "As a result of their Google Ads efforts, we have seen dramatic increases in a four month period. Visitor sessions have increased 45.7%, pageviews are up 46.44% and revenue is up 42%. If you're serious about doing something to take your site and ecommerce to the next level, I highly recommend Mark and Two Wheels Marketing!"
– Jim Kamnikar – Director of Business Development, Lubrication Specialties Inc.

"Two Wheels has been wonderful to work with. Mark and his team have worked well with my existing team and have been insightful on not only paid advertising, but in all aspects of our online efforts. They have delivered not only with knowledge, but great results. I am very pleased with their services for PPC for Google and Bing, display ads through Facebook, and other online marketing efforts. – Will Gross, Owner: Williams Flower & Gift, Flowers To Go, Farley's Flowers, Lynch Creek Floral, Ambrosia Florist, Lakewood Florist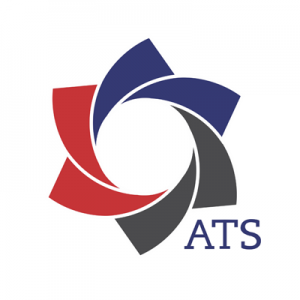 "We rely on Two Wheels Marketing to steward our SEO, PPC Campaign Management and Web Analytics. They serve an important role in helping us establish and maintain new and existing customer relationships. They will take the time to understand your products and services, and how best to navigate the challenges of the marketplace in which you operate. As a aviation company with a growing international customer base, this type of top to bottom commitment is a perfect fit for us." – Chris Carson, CEO Airforce Turbine Service
PPC Keyword Research
To determine the most effective keywords for your business. *This is a part of the overall process tied in with SEO.
Competitive Analysis
We research keywords your competitors are bidding on and determine if similar strategies can be used for your business.
Ad Copy Creation
Testing multiple versions of ads to help increase click through rates and conversions.
Campaign Optimization
Continual adjustments to bidding, ad copy, keywords, keyword match types and negative keywords to ensure campaigns are maximizing your investment.
Landing Page Optimization
Bidding on keywords and creating ads is half the battle. Having a landing page that is relevant and "converts" visitors is essential to success. We will work with you on ongoing landing page improvements, or design a better landing page for you.
Display
Targeting individuals within your geographic target on sites they may visit that are included on the Google Display network. These could be industry related websites or placements of your ads on articles on major websites that discuss items related to your core business.
Conversion Setup & Tracking
We help you setup conversion tracking so that you know which keywords, ad copy, and campaigns are most effective at delivering conversions or your main goals.
Remarketing
A certain percentage of your visitors will land on your site and not convert. We will set up campaigns designed to remarket to them on sites they visit after leaving your site with the goal of converting them into a lead.

"It didn't take long for Two Wheels to grasp our business and be able to optimize our lead flow. We are consistently receiving high quality leads that are helping to build our deal pipeline at reasonable costs."
– Wendy Jarchow, Chief Investment Officer – River SaaS Capital