Why is Paid Social Advertising Important?
Simply posting on social media isn't enough to increase your ROI. Facebook users only see 2% of pages they follow in their feed. But paid social ads can get your brand noticed and provide your content to a wider audience.
Unlike television ads, and even PPC ads, paid social advertisements are created to target hyper-specific audiences. Our team will use our targeting capabilities within Facebook and Instagram to help your brand advertise to individuals by certain demographics, behaviors, interests, geographical locations, job titles, and more. This process ensures that your ads are seen by the right people every time. Passive advertising, no more!
Paid Social Marketing vs. Search Marketing
With Paid search marketing (PPC), ads and content are reaching an audience that is already searching for your product or service. However, it does have its limitations because you don't know who that person is behind that search. With Facebook ads, you can target your core audience via demographics, interests and behaviors, so it's a great compliment to PPC and search campaigns.
Results You Can Clearly See
When you work with Two Wheels, we use our results-oriented approach to run your paid social advertising campaigns on top social media platforms including Facebook, Instagram, and LinkedIn. Using our expertise we will target the right users to help drive more qualified leads and sales for maximum ROI. We will actively monitor your ad campaigns and adjust paid social strategies to help your business reach its goals and help you achieve the highest yield at the lowest costs.
What Social PPC Campaigns Can Do for You
Create Custom Audiences
One powerful feature of Facebook Ads is the ability to create custom and lookalike audiences to target people who are similar to your current customers, website visitors, or those who engage with your pages. Two Wheels will use these features to expand reach and target those individuals who have similar characteristics of existing customers or leads.
Remarketing Capabilities
We will set up ad campaigns to "remarket" your ads to those who have already engaged with your social profiles or websites while they are on Facebook. This helps to reinforce your brand and encourage these people to come back to your website and take action; whether their intent is to purchase an item or contact your business for a service.
Reach B2B Audiences
Paid social isn't just for retailers. LinkedIn Ads can help your business target the other businesses and individuals who may be interested in your product or service. Two Wheels will use LinkedIn's ad functionality to target users based on a variety of criteria such as industry, job titles, seniority, and even those working at specific companies. We can also use Facebook Ads to target individuals based on job title. Using both mediums we can help you reach your ideal B2B customers with the perfect ad messaging.
Increase Reach on Facebook
Paid social advertising can also ensure that your posts are actually seen by your Facebook page followers. Boosting your posts with paid social advertising can help ensure that those who already know about your brand will see your updates; whether you're announcing a sale or promoting a new product or service.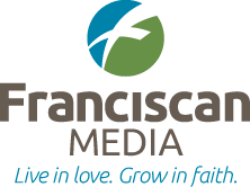 "In our continuing work with Mark and Two Wheels Marketing we have seen impressive results from his wisdom and innovations in digital marketing. He has relentlessly pursued new customers, always mindful of improving our cost of acquisition.
Franciscan Media has been around since 1893. Survival for this long can be attributed to the organization's continued relevance and willingness to adapt to change. Mark and Two Wheels Marketing have been a big help, bringing us to a new online audience through PPC search and display.
I would highly recommend Mark for his professionalism, attention to detail, and responsiveness. But, what truly sets him apart is his focus on our goals above all else."
– Ray Taylor, Director of Sales, Marketing & Customer Experience – Franciscan Media
Audience Targeting
Research and identification of audience targeting options based on your target audiences' demographics, purchase behaviors and/or interests.
Custom & Lookalike Audiences
Setup of custom audiences including "lookalike" audiences to target those who have similar characteristics of your target audience.
Conversion Tracking Setup
Implementation of conversion tracking to track leads/sales or other core metrics.
Campaign Optimizations
Ongoing campaign optimizations and adjustments to targeting, bids, images and messaging.
Ad Campaign Setup
Ad campaign setup including customer targeting, ad messaging, and inclusion of your graphical elements. We work closely with your team to identify the "right" messaging for the audiences we are targeting.
Facebook & Instagram Remarketing
To target those who have visited your site with Facebook & Instagram remarketing ads from within their Facebook news feed or Instagram timeline.
Monthly Management + Reporting
Monthly campaign reporting displaying core metrics like impressions, clicks, reach and conversions.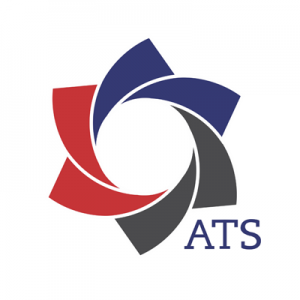 "We rely on Two Wheels Marketing to steward our SEO, PPC Campaign Management and Web Analytics. They serve an important role in helping us establish and maintain new and existing customer relationships. They will take the time to understand your products and services, and how best to navigate the challenges of the marketplace in which you operate. As a aviation company with a growing international customer base, this type of top to bottom commitment is a perfect fit for us."
– Chris Carson, CEO Airforce Turbine Service