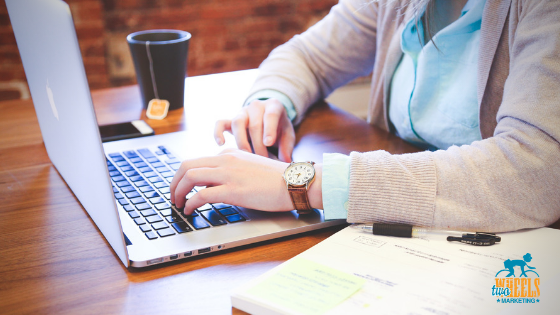 This month, we're sharing with you a wealth of knowledge concerning a new Google Search campaign metric, the value of visual search, and a better way to report Google My Business spam. Read these great SEO and PPC news articles below!
Google Releases New "Click Share" Stat to Search Campaign Metrics
While most PPC folks are familiar with search impression share data (the percentage of impressions your ad received compared to the total number of impressions your ads could get), Google has now released a new metric called "Click Share." Similar to impression share, click share provides you an indication of how many clicks your ads received out of the total number of times Google estimates your ads "could have" been clicked.
This gives PPC managers the ability to look for opportunities to increase clickthrough rate on your ads compared to the competition, plus see how engaging your ads are in relation to competitors. For example, a high impression share (meaning users saw your ads very often), but low click share, indicates that your ads may not be as engaging as they could be to entice users to click on. Therefore, you may look at those ads and make adjustments. It's another great tool in the PPC manager's arsenal to determine ad effectiveness and opportunities to improve performance.
Learn more on Search Engine Land: Google Ads bringing click share to Search campaign competitive metrics
Visual Search: What It is, and Why You Should Care
You probably already know that many people are visual learners and thinkers. So it may not be surprising that research shows consumers are wanting to integrate visual search while shopping online. When a consumer conducts a visual search, they do so by using a real-world image such as a photo as a starting point for their search. Whenever a consumer points their camera at an article of clothing or a piece of furniture, this is a visual search. And these photos or screen shots can help consumers find and purchase the products they want in just a matter of seconds.
Soon, we will all be searching for our favorite products using our smartphone camera apps. In fact, some of us have already started in on the trend. Vision search capabilities have recently been popping up in the fashion and home decor sectors —  and you'd better believe that Amazon, Wayfair, and other big-name brands are leading the way when it comes to visual search optimization.
Learn all about visual search on the Yoast SEO Blog: Visual search: The future is now 
A Better Way to Report Google My Business Spam 
If Google My Business spam is hurting your local business rankings, you're in luck as of this week! Google announced that users can now report Google My Business and Maps spam through their new spam report form. This is great news considering you used to have to post about it on the Google My Business forum and wait for your request to be seen and answered. Complaints submitted through the new form will be reviewed by a real human at Google. While this doesn't help with erasing fake reviews, it does help with removing fraudulent business names, phone numbers, and bad URLs.
Learn more on Search Engine Journal: Google My Business Introduces a New Way to Report Spam
Need help growing your business online with SEO and PPC? Get in touch with our team for a consultation.