SEO & PPC Monthly Roundup - November 2018: Google Local Search Study, 2019 SEO Trends, Infographics & New PPC Metrics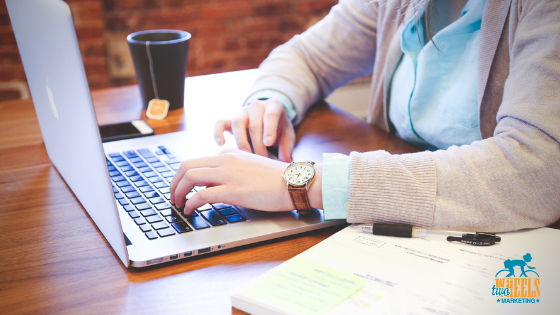 This month, we're sharing a variety of industry articles on SEO and PPC topics including results from a Google local search study, SEO trends for 2019, how infographics can still aid your company's link building efforts and how four new metrics can help you review the actual position of your PPC ads on the search results page. Read these great articles below!
Google Local Search Study: Better Your Rankings in Google Search with High Star Ratings
Are you paying attention to your Google local business rating? If not, you should be. According to a new study by BrightLocal, favorable star ratings are incredibly important if you want to rank on page one in Google search. The study found that local businesses that show up on the first page of search results have an average 4.4 star rating. Key findings from the study also include which industries tend to be rated highest and lowest.
Read all about it on Search Engine Journal: Google Local Search Study: Businesses on First Page Have an Avg. 4.4 Star Rating
New (And Some Old) SEO Trends for 2019
It's no secret that search engines are getting smarter and more skilled at producing hyper-specific search results. This means that 2019 is shaping up to be a big year of SEO advances. Staying on top of these new (and not-so-new) trends can keep your company's website ranking higher and ensure you're found by target audiences. Emerging trends include optimizing for Google's featured snippets, new video carousels and voice search. Some SEO trends for 2019 are also tried and true. Spoiler alert: You'll want to continue producing quality content and finally get your website optimized for mobile (seriously though -- why haven't you don't this yet?).
Read more on the Wix.com blog: The Definitive List of SEO Trends to Prepare for in 2019
Infographics Are Still Effective for Building Links
If you thought infographics died a long time ago, think again. While infographics aren't as popular for link building as they were a few years ago, research shows that they still receive excellent placements and links for businesses. According to data from Moz, infographics were actually more popular in 2018 than they were in 2013.
Learn how to make infographics work for your business on the Moz blog: Can You Still Use Infographics to Build Links?
4 New Metrics to Review Your Ads' Actual Positions on the Search Results Page
Running PPC campaigns? Average position is not what you think it is. The average position metric isn't your website's average position in the top of the search results. It's actually the average position of your ads in relation to the other ads (the auction) no matter where they are listed on the page. Some search results have paid (PPC) listings only at the bottom of the page, which means an average position of 1.0 could mean the first position at the bottom of the page. The new (Abs. Top) and (Top) metrics that Google Ads now provides will tell you how often your ads show in the "absolute" top of the search results -- above the organic (non-paid) results. This will allow you to discover more opportunities to become the first result a searcher sees.
Learn more on Search Engine Land: 4 new search metrics in Google Ads to give you what you really wanted out of average position
Need help growing your business online with SEO and PPC? Get in touch with our team for a consultation.