Two Wheels Marketing Earns Spot on UpCity's 2018 Top (PPC & SEO) Agencies in Columbus Ohio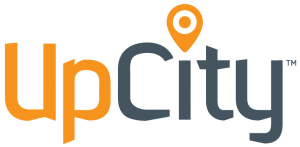 CHICAGO and COLUMBUS, OHIO April 17th, 2018 – UpCity has announced its 2018 Top Agencies, highlighting the top 1% of local Columbus, Ohio PPC and SEO agencies. Rated in up to eighteen different areas of business expertise, but with a focus on Pay Per Click (PPC), Search Engine Optimization (SEO), web design, and advertising, these agencies represent the best-of-class validated providers.
Two Wheels Marketing has earned the honor of being named one of the top agencies in Columbus. With more than 50 marketing service providers in the market, this is a huge vote of confidence for our capabilities and client reviews.
"We are honored by our earning a top spot among the nation's best agencies, said Mark Subel, president of Two Wheels Marketing. He added, "We want to thank our employees for their hard work for our clients, UpCity for its efforts to well-define the most worthy agencies, but, mostly, we thank our clients for their faith in us and their partnership with us each day as we work on their behalf."
"Through their UpCity Ratings, which entail rigorous eligibility and qualification validation in each local market, Two Wheels Marketing has shown its ability to do an outstanding job in serving Columbus and national businesses," noted Dan Olson, CEO and Founder of UpCity. Olson added, "Small and medium-sized businesses are the backbone of the US economy, and the companies who earned this recognition should be proud of their role in helping these business owners succeed and grow, smartly."
The top agencies are determined based on a combination of the number of -- and quality of -- customer reviews, with certified local presence in each market, as well as a depth of evaluated information on the digital marketing areas in which they focus. Meeting virtually any SMB's digital marketing needs, agencies in the UpCity network focus on all marketing areas relevant in a fast-changing field.
Speaking for the entire UpCIty network of agencies and Two Wheels Marketing, Olson observed, "It's great to be able to help SMBs cut through the uncertainty of not knowing who to turn to for work so critical to their business -- and help make clear those agencies they should have on their short list as potential agency partners."
About UpCity
Now in its seventh year, UpCity covers 300+ local US markets and Canada, ranging from major cities, like New York, to cities of approximately 75,000 people. With 150,000 small-to-medium businesses coming to its marketplace monthly and having vetted and validated over 15,000 agencies, UpCity is the most trusted, and most turned-to, source for local businesses seeking digital marketing agencies and professionals to help them meet expansion and customer acquisition goals.
UpCity helps agencies grow and run their businesses, via strategic counsel, scalable revenue and marketing services, and operations tools.