One question we receive quite a bit from clients is which digital marketing platforms they should be using to attract new clients or customers to their business. Inevitably clients ask us: Should I use Google Ads or Facebook Ads or both? Or none?
In this video and article, we will review the main differences between promoting your company on Google Ads or Facebook Ads and some things to consider before deciding what direction you should go.
Before deciding on which digital platform to utilize to advertise your business, it's important to understand the differences in each platform.
Google Ads
With Google Ads, your prospective customer or client is seeking YOU out vs. you seeking them out. If someone goes to Google to search for a home remodeling company, that person has already pre-qualified themself. They are "actively" searching for a home remodeling company – which could be you (or your competitors).
Defined Search Demand
If your business or the products or services you provide have definitive search volume on Google, then Google Ads is typically a very good option for you. Meaning, there is search demand for your product or service. You can then purchase ads at the top of the search results to drive targeted traffic for users that are seeking you out already. Sign me up, right?!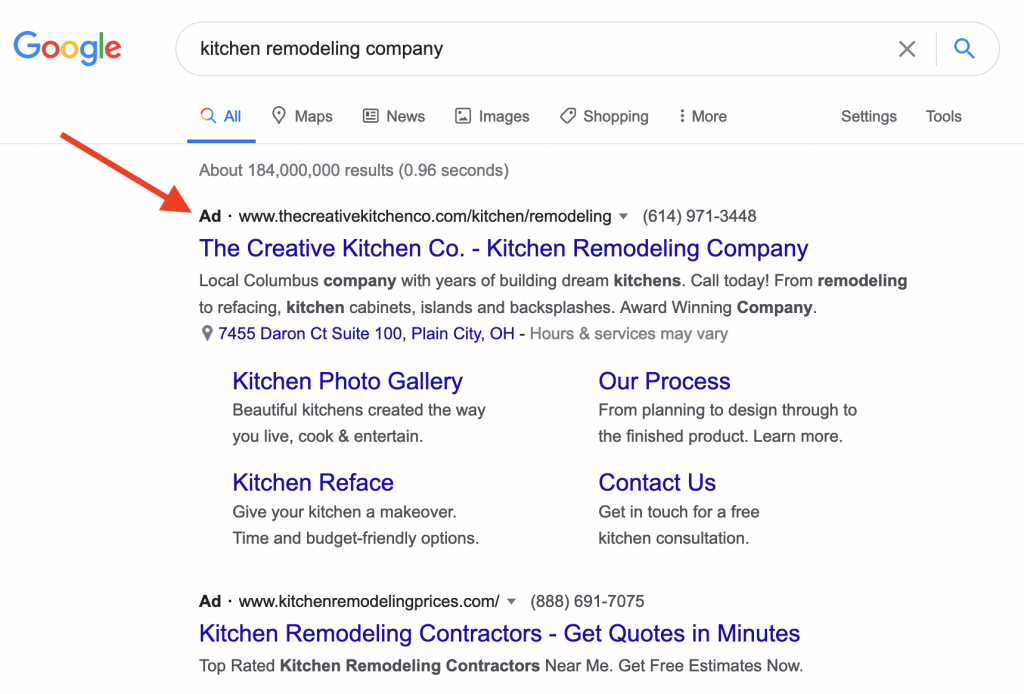 The key with Google Ads is to conduct your research and find out if people are in fact searching for your product or service online. Conduct keyword research to determine the types of phrases being used and associated volume of searches being done. This will help you understand the potential audience you can get in front of today. If there isn't much search volume being done for your product or service, then Google Ads may not be a good fit for you.
Most times this happens when a company has a new product or service that the general public isn't aware of yet. We've worked with many clients that innovate and come up with a new product or service line that no one is aware of yet. If no one is searching for it (yet), then Google Ads are typically not a good fit and you should look to other platforms like paid social media platforms – think Facebook/Instagram Ads or even LinkedIn Ads.
Why/When to Use Google Ads?
Search demand for your product or service
Seek out people "Actively" searching for you, not you searching for them
When not to Use Google Ads?
When there is a new product or service line that your audience has not heard of yet – thus there is likely not much (or any) search demand.
Facebook Ads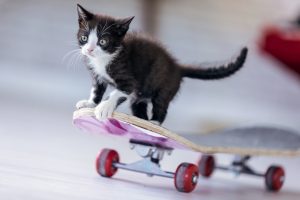 Let's say you have a new product line that neither your competitors nor customers even know about yet. Let's say you're a pet product company that developed a cat skateboard. This thing is going to blow the feline industry out of the water and sales will skyrocket once people find out. The trouble is, no one even knows there is a cat skateboard for cats, so no one is even going to Google to search for it. So how can you still get in front of your target audience that may be interested in your new cat skateboard?
Facebook Ads (and by default Instagram) is a great way to target your core demographic on a medium they are likely utilizing many times a day. Compared to Google Ads where customers are seeing you, on Facebook you are seeking out your customer through online ads – but very targeted and strategic ads that yield results.
I know what some of you are saying, we are a B2B and our target market is NEVER on Facebook. Think again! Do you look at Facebook during the day? Ok, come on.
Even if you are not on Facebook, millions of people are, and many times throughout the day. The targeting capabilities with Facebook are so great now that you can hone in on your core audience's: demographics, interests, job titles, industries, education level, and many other possibilities. We utilize Facebook and Instagram ads daily for industries from retail to law to dental and beyond to drive online sales or online leads for our clients.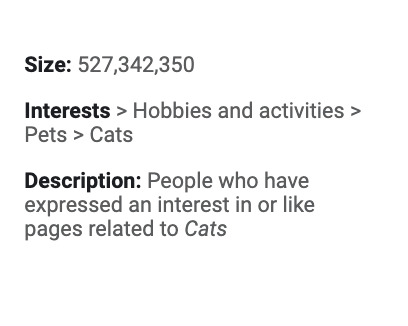 In our cat skateboard example, you have so many options to target your core demographic. Target people who like "cats" – that's easy enough. 527 Million people on Facebook and Instagram are now ready to see your ads. Target people who like cat related products or organizations. Target people who just love pets. There are so many different (and targeted) ways to get your ads out to your audience who may be interested in purchasing the new cat skateboard.
It does make it easier to utilize Facebook ads when your company has a defined audience that also matches the targeting options within Facebook. Even if there aren't many options within Facebook Ads' targeting, you can still use other strategies like remarketing and lookalike audiences to market to your target audience.
When to Use Facebook Ads:
When there is no search demand for your product or service
You can even use Facebook Ads when there IS search demand for your product
You have a well defined target audience that align with targeting options available in Facebook Ads.
Using Google Ads & Facebook Ads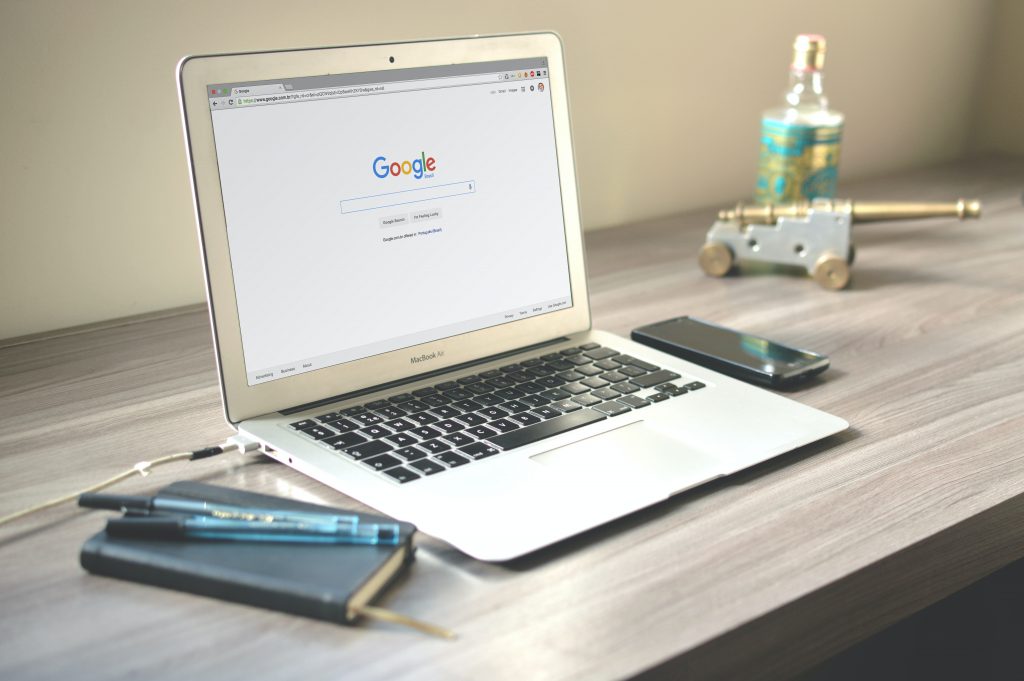 It's our job as digital marketers to help our clients meet their goals – whether that's more sales, more leads or more brand exposure. And most of our clients benefit from a fully integrated digital marketing strategy that encompasses BOTH Google Ads and Facebook Ads.
Let's give another example where you can and should use both strategies. Remember our home remodeling Google Search example above? People that click your Google Search ad and visit your website might not contact you right away. They may like what you offer, your company, your projects, but they might not submit to your email contact form or even give you a call. They might just be doing their initial research and checking out several home remodeling firms to see which ones to contact and that meet their criteria. In this case, if you JUST use Google Search, you are missing out on opportunities to bring those people back to your site who left after checking you out.
Google Search + Facebook Remarketing
Utilize Facebook and Instagram remarketing ads to provide more visual examples of your projects that may resonate with your prospective client better. If they searched for you and visited your site, then leave but see your amazing kitchen remodeling projects via Facebook Ads, they may be more compelled to click on the ad and come back to your site. At that time, they may contact you to get a consultation and discuss their project. In this case you are helping attract new customers through a Google Search campaign, and bringing them back to your site to contact you via a Facebook Ads remarketing campaign. Customers utilize many different platforms in their research, and do so at different times, across many devices.
This is just one example of how you can use both Google Ads and Facebook Ads in a more comprehensive and more effective digital marketing campaign.
Google Ads vs. Facebook Ads – When to Use Them
In summary, there definitely are some instance where you are better off using just Google Ads or just Facebook Ads. It depends on many factors we mentioned above, of which budget is one we have not really talked about. (For example, some clients may have a limited budget and one platform is all they can afford). But in general, we typically recommend utilizing both platforms in your digital marketing strategy (along with any others that are good fits for your business!). Users today are searching for things across multiple platforms, across multiple devices, and at different time intervals. Advertising on multiple platforms ensures that you are capturing your prospective customer's attention no matter where they are, and generally make a digital campaign more successful.