High-End Cabinet Maker Job Recruitment Facebook Ads Case Study
A high-end B2B cabinet maker based in Ohio reached out to Two Wheels Marketing to help them run a job recruitment campaign for additional cabinet makers, as they had struggled getting applicants utilizing the traditional Indeed and LinkedIn channels. They just weren't getting enough applicants and needed to find another way to recruit.
Having listened to their challenge and understanding the channels they had tried before, we proposed a plan to recruit new job applicants through Facebook Ads, and specifically Facebook Lead Ads.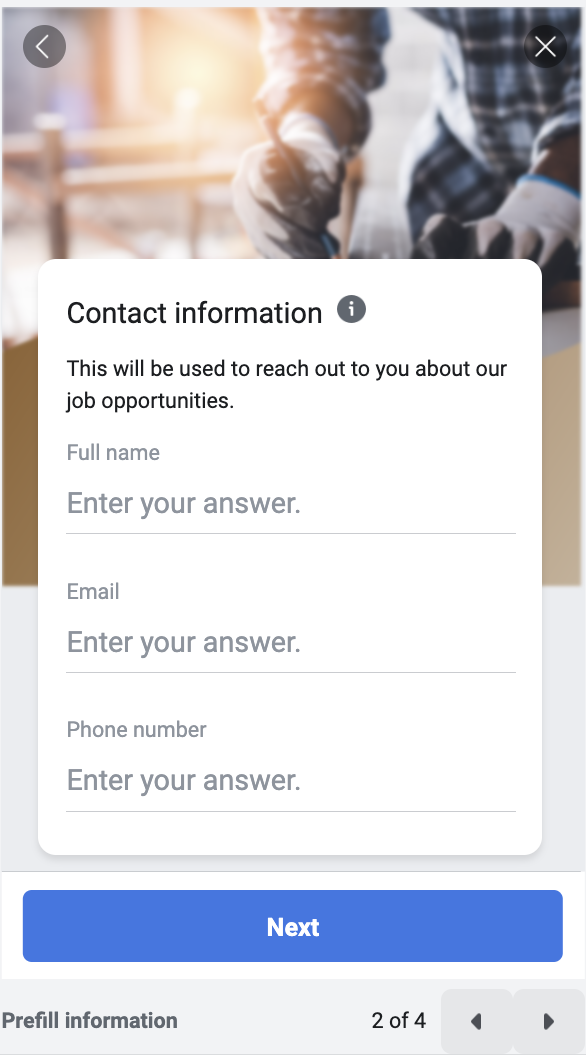 What We Did
Created a Facebook Ad campaign to target individuals within a 30 mile radius of their 5 manufacturing facilities in Ohio.
Created a Facebook "Lead Ad" where the ad itself would require the prospective applicant to fill out a series of questions to pre-qualify candidates and help the client better organize the incoming applicants. (i.e. – Years of Experience, Work History, etc.)
The Results
In less than 2 weeks:
Our campaign had generated enough candidates to fulfill their needs!
We were very surprised at how fast our campaigns worked and couldn't have predicted they would generate enough applicants in less than 2 weeks.
To say the client was pleased was an understatement. Mission accomplished!
Generated New Job Applicant Leads for B2B Cabinet Maker
Fulfilled Their Applicant Goal in Less Than 2 Weeks!
Client Did Not Have to Use Indeed Anymore